Add to Flipboard Magazine.
November 19, 2016 by
Android Custom ROM Fix™
If you didn't Installed Android 7.0 Nougat Update on your Samsung Galaxy S7/S7 Edge yet and were waiting for a debloated custom ROM instead which can be flashed via TWRP recovery, then your wait just got over with the Proton X ROM.
Proton X ROM for Galaxy S7 Edge is based on the latest Nougat beta firmware. It's heavily debloated and comes with Proton kernel which disables force encryption on the device.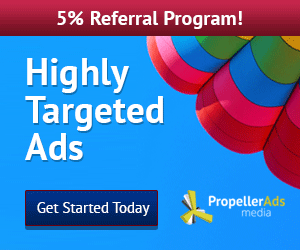 ÷ ROM Features:
..::Root(Magisk v9)::..
..::NO ENCRYPTION! FIRST NOUGAT ROM WITHOUT IT!::..
..::Prot0n Kernel Beta(No encryption)::..
..::Aroma::..
..:: Debloated::..
..::Europe GPS NTP Server(fast location)::..
..::Sound mod(louder speaker and headphones but not too much to avoid noise)::..
..::S-Health works!::..
..::Private mode works!::..
..::JPG Quality set to 100::..
..:: Deknoxed::..
..::Zipaligned::..
..::Floating Messages::..
..::Network Speed in status bar::..
..::AdAway::..
..::Nougat Splashscreen(aroma choice)::..
..::A.R.I.S.E::..
..::Call recording::..
..::Viper4Android::..
÷ Prerequisites:
•This tutorial is only for installing Android 6.0.1 Marshmallow Crisscross ROM V2.0 [ 2ZPFB] on Samsung Galaxy S7 G930F and S7 Edge G935F.Please do not try on any other Galaxy S7 Variants.
•Your phone should have a custom recovery installed in order to install this NanoROM ROM on your phone.
•We will be using TWRP Recovery for this tutorial.
•This tutorial will wipe out all your data. Make sure you backup all your data in your phone before proceeding.
•Samsung KIES will NOT detect your phone after installing this ROM because it is a custom firmware
•Perform a Dalvik Cache wipe before proceeding from the Recovery Mode.
View my Flipboard Magazine.
*Disclaimer:
Android Custom ROM fix ® provide various Firmware Updates and Rooting process along with Custom ROM,Modes,file are all belong to their owners/developers. The autor of this site or the developers are not responsible, if you damage or brick your device.Do it on your own risk and follow the instruction properly.
* Important:
Backup important files stored on your device before proceeding with the steps below, so that in case something goes wrong you'll have backup of all your important files.
You Can Find Out How to Apply it Right Now Via
XDA
.
For More Samsung Galaxy S7Updates Keep Checking Android custom ROM Fix ™®
That's all. We hope this guide serves you well. If there's anything you'd like to be added/changed on this page, PLZ Use the comment box below to contribute more ideas & Suggestions .
Like this post? PLZ Hit the share buttons below to share this article with your friends on Facebook, Google + and Twitter.
Want the latest Updates Sign up for our newsletters!
PLZ Follow Us On Flipboard 4 More Latest Updates.
Best Regards.™